Pre-order Highlights
UPDATE: We hate doing this literally just *hours* after announcing a pre-order, but I prefer to err on the side of caution and being very transparent.
We just heard some news from our supplier, which can affect fulfillment 😢, so we're pausing pre-orders for now. If pre-order proceeds, we will extend the deadline to account for this.
We will keep you posted. Thank you so much for your patience with us 🙏🏼
_____
The focus for this pre-order is the highly requested and heavily waitlisted Sagebooks Leveled Readers.
But, we are also bringing in a relatively small curated collection of books from Hong Kong authors and publishers, including some Cantonese reading pens! Check out the highlights below, or browse EVERYTHING that can be pre-ordered here.
🚨 Heads up, there are some differences with this pre-order. They are noted below.
Sagebooks Leveled Readers
One of the most requested books in our store, these popular leveled readers from Sagebooks are back!

🚨 Note: Unlike other pre-ordered items with no order limits, there IS one for these. We can only get our hands on so many. So it will be first come first serve, and there will be no 10% discount on these.

Shop Sagebooks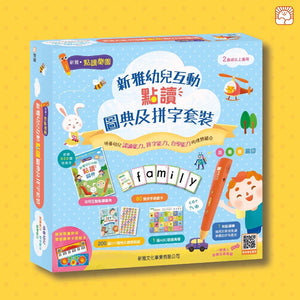 Cantonese Audio (and Reading Pens!)
You've asked. And we searched!
Here are a few books that offer Cantonese audio. Some use reading pens, while others use QR codes. There are even a few items offering spoken Cantonese (super rare!) in this collection.
Shop Cantonese
Hong Kong Love ❤️
Check out some long-time customer favourites, as well as exciting recently published books featuring Hong Kong culture and the day-to-day life in this beautifully complex urban jungle.
Most are written in traditional Chinese, but there are a few select ones completely in English.
Shop Hong Kong Love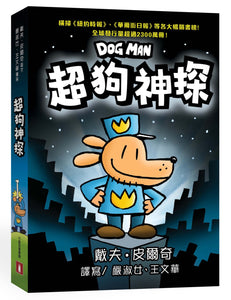 Bridge Books & Manga
Here are some popular bridge book and manga book series from Hong Kong publishers that we're excited to bring in, including Geronimo Stilton, Dog Man, and The Great Detective Sherlock Holmes.
Shop Bridge Books