Summer 2022 New Arrivals
Here are some highlights for titles arriving this summer. You can also see everything that came in here.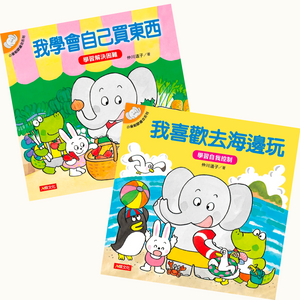 Little Elephant Pao-chan series
This adorable series features a little elephant who does everyday things will feel highly relatable to a young reader!
With cute illustrations and relatively simple sentences, this is great set of books for the budding independent reader! (book series tend to be, as they often repeat a lot of vocabulary across books, which is great for character recognition ☺️)
Browse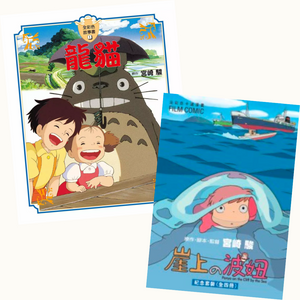 Studio Ghibli
Studio Ghibli's illustrated picture books capture the magic of the legendary studio's animated films with easy-to-read text (with inline zhuyin), full-colour pictures direct from the film, and a family-friendly oversized hardcover format!
New in this shipment, we've also sourced full-colour manga sets too!
Browse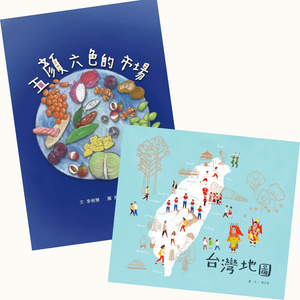 Taiwanese Culture
Whether you're looking to journey through local Taiwanese markets to check out all the different tools used by the market butchers, or the tour Taiwan's national parks, or try out the breakfast foods from different regions, this collection of picture books feature beautiful illustrations that will capture the hearts of young and old readers alike!
Browse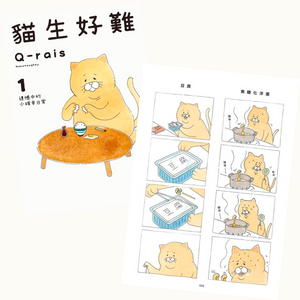 The Hard Cat Life series
Hilarious comic strips about a cat who seems to always encounter unfortunate events, from a twitter-famous illustrator Q-rais!
Q-rais takes highly relatable events that would often leave us (humans) annoyed and frustrated, and turns them into a hilarious comic strip about a cat who takes it in stride despite his seemingly numerous "failures" and "unfortunate events".
Browse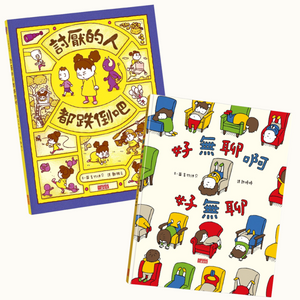 Shinsuke Yoshitake
A bestselling Japanese author-illustrator, with a very distinctive artistic and storytelling style, Shinsuke Yoshitake has an uncanny ability to take deep, creative concepts, and turn them into incredibly thought-provoking (but also hilarious!) stories.
Thoroughly recommend for kids and adults alike!
Browse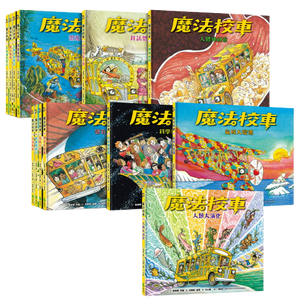 Magic School Bus series
The original Magic School Bus series, previously out of print in traditional Chinese, is now back in print!
Ms. Frizzle and her magic bus will take students on incredible STEM-inspired trips through time, space, and even the human body!
Browse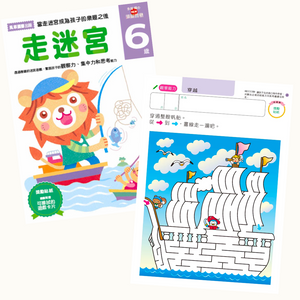 Activity Books Galore!
Based on your feedback, we brought in more activity books with this shipment, so that your little ones can use Chinese purposefully.
You'll find fun math-themed exercises, to intricate mazes, to various brainteasers, to good ol' Chinese writing.
Everything curated here feature full-colour pages and motivational "completion stickers"!
Browse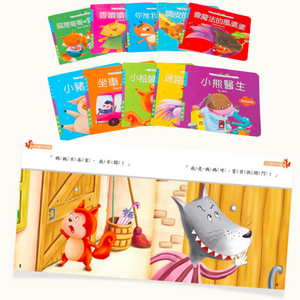 Short Story Sets
Well-known "8-pager" leveled reader sets can feel super commiting with their 💸💸💸 price tags, so I set out to find more economical options that feature similar short stories, with large-ish print, and simple sentences for your budding "post Sage" readers looking for level appropriate material.
These are super good value (!!), and while they're not the most interesting (leveled readers aren't anyway), they are an ok alternative to expensive 8-pager sets.
Browse
Puzzles for Little Ones
Curated collection of simple puzzles for your little ones, from 2-piece matching puzzles, to puzzle books featuring up to 10 pieces.
Featuing vibrant illustrations, large and sturdy pieces, these are great starter puzzle options for your littles to get them comfortable with puzzles.
Bonus feature: Everything here has bilingual labels too!
Browse
P.S. There's a lot more...
... but we didn't want to overwhelm you. To see everything you can pre-order, head over here.
Drop us a line and we'd be happy to make recommendations!