Highlights: Spring 2023 New Arrivals (Hong Kong)
Here are some highlights for new arrivals from Hong Kong this spring. You can also see the full list of everything.
Star Ferry's Secret Journey
From the creators that brought us 電車小叮在哪裏? comes a new title about Hong Kong's other iconic piece of public transportation — the Star Ferry! For over a century, the Little Star Ferry has been roaming Victoria Harbour. But due to constant land reclamation, he has been separated from his companions. Will he be able to reunite with his friends?
Details
Sagebooks
Restocked! We have Basic Chinese 500 sets, full Sage Formula sets, standalone Treasure Box sets, and... for the first time in a while (thanks to your requests) we're also offering Basic Chinese 500 Levels 1-2 sets!
Browse Now
For the Bitty Ones 👶🏻
Books for the littlest readers!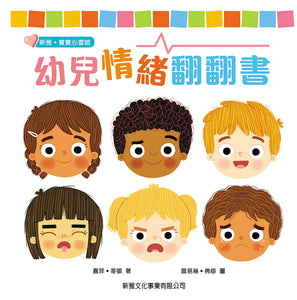 Feelings: A Lift-the-Flap Book of Emotions
A popular interactive lift-the-flap board book to help your little readers learn and name the different feelings in Chinese!
Details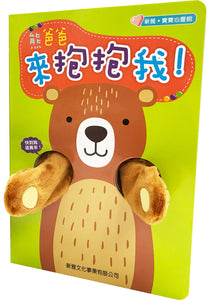 Hug Me, Papa Bear!
Slip your fingers into the little "arms" and act as Papa Bear! A delightful prop for story time with little ones.
Details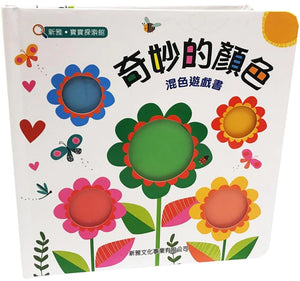 Magical Colours—A Fun Colour-Mixing Book
A unique format using translucent coloured acetate layers to help young readers learn about how colours mix!
Details
Colloquial Cantonese
Titles featuring text written in colloquial (aka "spoken") Cantonese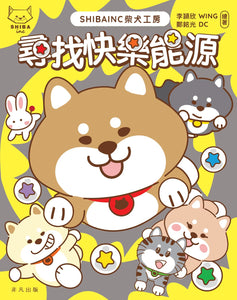 SHIBAINC Workshop — Finding the Source of Happiness
An adorable comic book featuring a popular Shiba Inu, who travels across the universe with his friends to "find happiness"!
Details
The Little Prince in Cantonese with Jyutping
A classic story translated into colloquial Cantonese, complete with inline jyutping! Includes a beautifully illustrated pull-out page of the Hong Kong skyline!
Details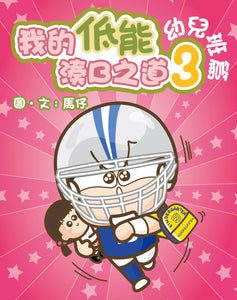 My Silly Childrearing Philosophy #3 ─ Preschool Edition
Funny memoir by mother and comic artist 馬仔 documenting her everyday shenanigans raising preschoolers.
Details
Bilingual
Books with both Chinese and English!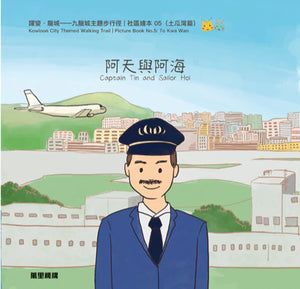 Captain Tin and Sailor Hoi
Through the story of a pilot and sailor, we remember the now defunct ports: the Hong Kong Kai Tak Airport (啟德機場) and the Kowloon City Vehicle Ferry Pier (九龍城渡輪碼頭)
Details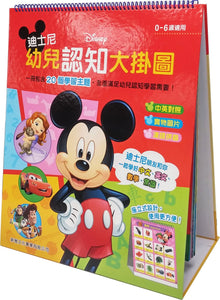 Disney's Bilingual Standing Book of Words
A giant "poster-like" standing book for Disney fans, featuring 20 themes, real photographs, and bilingual labels for little ones to learn vocabulary in both Chinese and English!
Details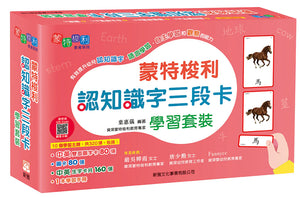 Bilingual Montessori 3-Part Cards
Use the Montessori inspired Three Period Lesson with these Three-Part cards, to help young learners develop vocabulary and literacy skills in both Chinese and English!
Details
Hong Kong & Cantonese Culture 🇭🇰
Learn about different Hong Kong and Cantonese culture through these stories!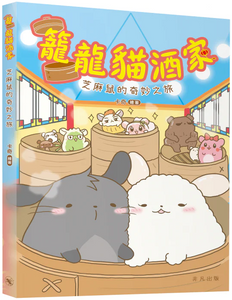 Little Sesame Mouse's Magical Adventure at the Dim Sum Restaurant
Featuring short comic strips set inside traditional HK Cantonese restaurant, we learn all about it while laughing along the hilarious shenanigans Little Sesame Mouse and its friends get up to inside of it!
Details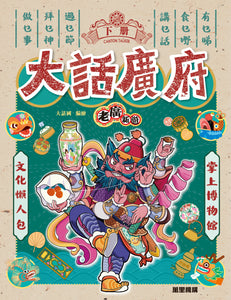 Tour of Old Canton: Volume 2
A delightful artistic journey to explore the food, the art, the celebrations, the literature, and architectures of Macau, Hong Kong, and the southern Canton regions.
Details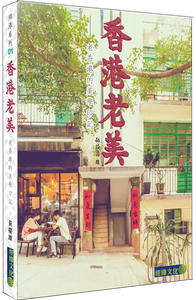 Hong Kong Old Charm #1: Capturing the Beauty of Old Hong Kong
Share blog posts, products, or promotions with your customers. Use this text to describe products, share details on availability and style, or as a space to display recent reviews or FAQs.
Details
Language Learning
Books specifically designed for building literacy skills in Chinese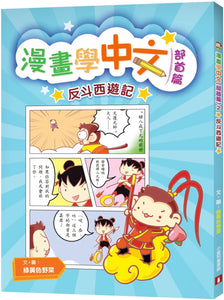 Radical Fun: Learn Chinese Characters with Journey to the West Comics
Learning about radicals (components of a Chinese character) with everyone's favourite Journey to the West cast in short engaging comic-strip format!
Details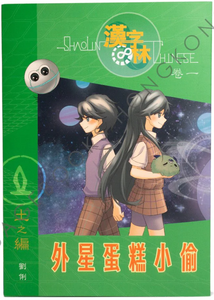 Shaolin Chinese Volume #1: The ET Cake
The author of the popular Sagebooks levelled readers returns with chapter books, designed to help build literacy skills after the Sagebooks Basic Chinese 500 curriculum!
Details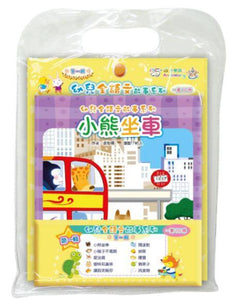 Whole Language Leveled Reader Stories #1 (Set of 10)
These leveled readers are now out of print due to the publisher closing down in 2021, but I managed to snag a few straggler copies. They feature the same authors as many of the Greenfield readers, but at a friendlier price point!
Details
P.S. There's more...
... but we didn't want to overwhelm you. If you want to see ✨FULL list of everything✨ head over here.